We are all refugees in the land of God...in search for self, humanity and belonging...trying to adapt and readapt...A home in search for its residents and residents in search for their home...abandoned yet controlled. Homes are like humans...
If this city could talk, we would hear the cries of homeless homes... tears of those who left without willing to leave... and the traces they left behind.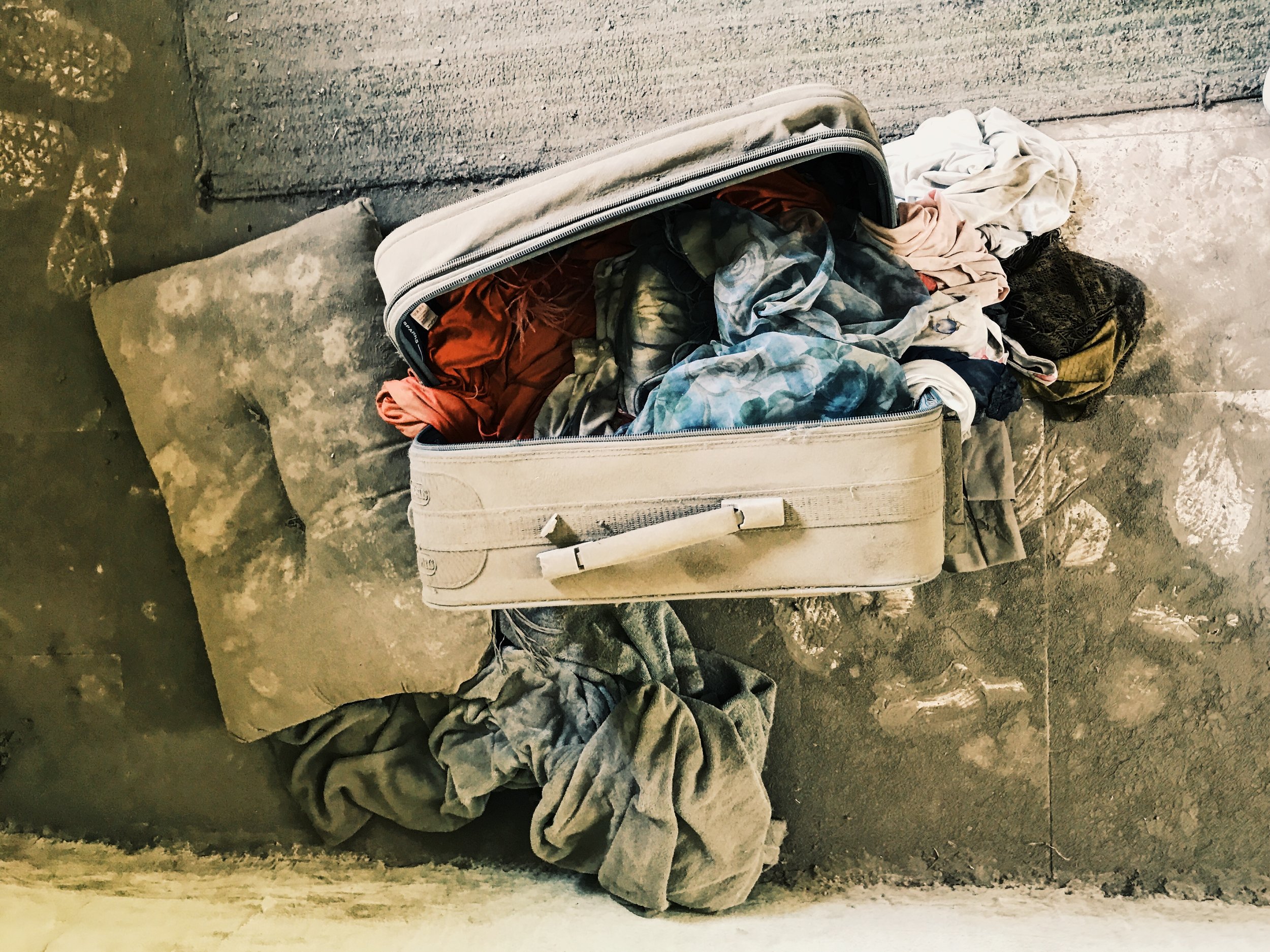 Down the alleys of Gamaleya area lies a haunted place, not the first one to encounter and certainly will not be my last in mysterious Cairo. In a narrow alley on the border of Bab el Nasr and surrounded by an residential area, a four stories high building stands tall lost... Its doors left open to the wanderers and for any refugee in search for a shelter. I am welcomed with a cat lying on top of burdens of blankets and other left over miscellaneous. As I climbing those clumps of blankets and the piles of withered belongings, I reach the stairs which leads me to a mystery...
A burned door that remains shedding its ashes... its open leading to another room with a decayed bed that seems to have been beaten badly by the days...
As if life has paused and stopped in time..things standing for hours, days and months calling but no one is listening... this house aroused some depressing feelings which I felt good and bad about it...I couldn't believe such imageries existed in real... i felt like I intruded a film in the making with stills turning into reality...
A shot of people escaping a fire...fleeing with their life and taking what their hands can only grasp... leaving behind a lifetime of memories.
Going up the aged stairs that can barley hold the burden of itself let alone trying to hold burdens of others...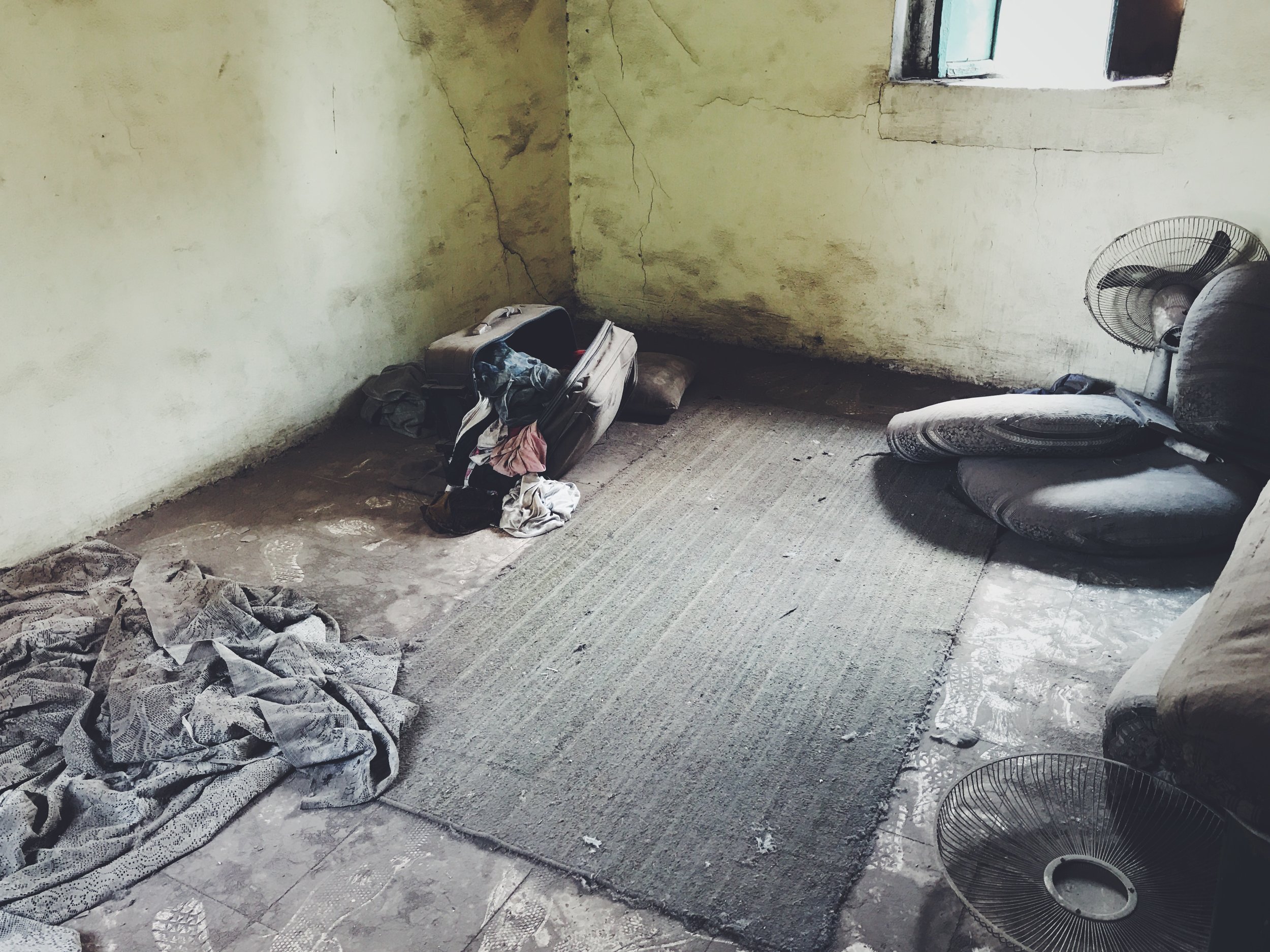 Moments shattered and time divided between what has gone and what has remained...
What do they have left but the fragments of the past, of their memories? What do they have to hold on to that reminds them of 'who they are'?
And the one thing that stands still no matter what is shattered and what is torn...
Piles and layers of time... props that was once alive with the living and dead with the abandonment... crumbling in the corner and turning their backs to those who left...
Holding on yet letting go of the past...
Spiderwebs weaving the threads of memories and trying to lock the fibers of the past with the present..
And as I explore such places I am always in awe to the dust, rust and the textures of age and the meanings that lie behind such imageries... I always wonder about the stories that were once told and the lives that such places revived... as much as a place can be old and grimy, I am obsessed with the ambiguity of such details and the hidden tales. I reach to a point where I can sometimes start imagining and creating my version of those fictional tales and stories about those places. The past haunts me and the present grounds me while the future awakens me and with all What Cairo hides is always the best surprise.... and as once a greek friend, Christina who has been living in Cairo for 8 years told me," you know what i love about Cairo...is that it is filled with hidden gems..."